Certified, Experience & Highly Trained Instructors
If you want the most authentic Pilates experience, completely tailored to your specific body and needs, taught by the most experienced and highly trained instructors. Body Redefined is the studio for you.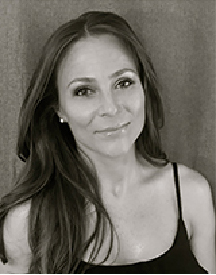 Nina Narejko – Certified Pilates Instructor
Growing up in an active and athletic family, Nina has always had o love for fitness and sports. Nino was first introduced to Pilates at the age of 16. Being instructed to Hates at such an early age she had the opportunity to meet and observe the teaching of the late and great Pilates instructor Romano Kryzanowska.
After years of experiencing the business side of Pilates and practicing the methods herself, she decided it was time to become certified. Nina received her certification through Roman's Pilates in 2011 and is a 3rd generation instructor with a training lineage stemming directly from the founder of Pilates, Joseph Pilates.
Prior to her move to California, she worked and studied at a Pilates Connection in Evanston, IL Pilates Connection is one a of a select few certification centers in the United States and Nino had the opportunity to study with many master professionals of the Pilaw method during her time there.
Her widearoy of clientele includes individuals who turn to Pilates as part of a post rehab regiment, individuals with goals of losing weight, body toning, and increasing flexibility and strength, as well as athletes and physically active individuals who turn to Plates to improve their athletic abilities, return to their activities post injury, or looking to utilize Pilates to decrease injury risk.
Nino currently works with athletes and dancers on o one on one basis helping them each achieve their sport specific goals, os well as working with spats teams to help the team work os a whole on sport specific elements to improve their overall performance and competitive seasons.
Learn more about Nina in her Vovaae IA and Pitalesalossv International interviews:
Nina's Filatesglossy Interview
(hftp://www.pilatesglossy.com/pilates-truly-improves-the-quality-of-life/)
Nina's Voyage LA Interview
(http://voyagela.corn/interview/meet-nina-narejko-body-reclefined-pilates-inland-empire/)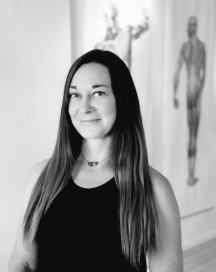 Jennifer Cybulski – Certified Pilates Instructor
Jennifer began her Pilates experience in college in 1998, while studying dance. A former gymnast with old injuries, she found Pilates to be the only form of movement to strengthen her deep muscles and relieve her of any pain resulting from those old injuries She knew right away she wanted to share her knowledge of Pilates with everyone and began her Pilates training while still attending college.
Jennifer was awarded a scholarship and certified by The New York Pilates Studio in 2002. Since then, she has participated in numerous workshops and taken many lessons with Romana Kryzanowska, Ton Voogt, Michael Fritzke, Brett Howard, Kathi Ross Nash and many other well-known teachers.
Jennifer was a professional dancer in Philadelphia for 10 years and has also performed circus arts for the Philadelphia Fringe Festival. She was part of the adjunct faculty at Montgomery County Community College teaching Pilates. Prior to moving to California Jennifer owned one of the top Pilates studio in Philadelphia. She has been featured on the ION network and written about on many websites and blogs. Currently Jennifer resides in Southern California. There she is an avid hiker and climber, Pilates instructor and Structural Integrationist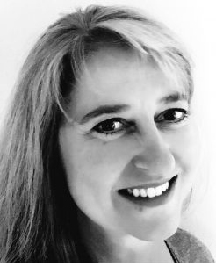 Jill Punchur –  Certified Pilates Instructors
Jill started her Pilates practice in 2008. She fell in love with Pilates because it worked on her strength, flexibility, control, balance, and body alignment all at once. When she saw all this come together in her own body she was hooked on Pilates. She realized she wanted to share the Pilates practice with others and got certified through The Physical Mind Institute. Jill has taken lessons from and studied with Cynthia lochard, Mari Winsor, Trish Garland, and Michael Levy.
Upon being exposed to more of the traditional style of Pilates she realized that there was so much more she wanted to get out of not lust her own practice, but her scope on knowledge that she could share with clients. Jill started the Romana's Pilates certification program in 2016 to expand not just her own practice but to gain more knowledge that she can bring to her clients.